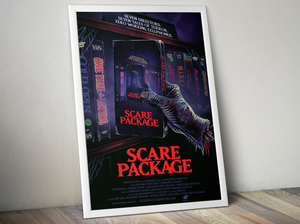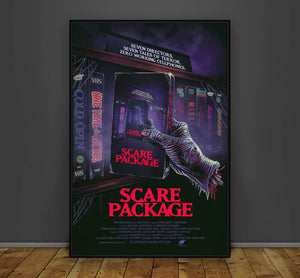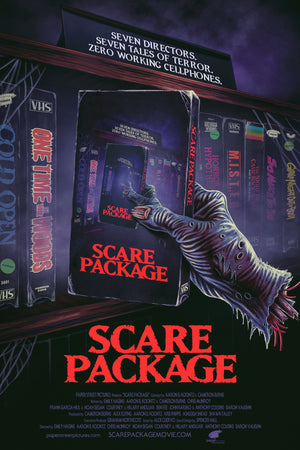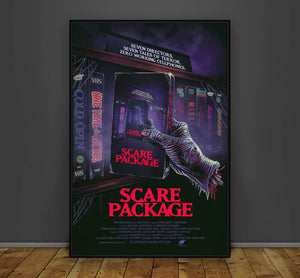 Scare Package - Official One Sheet Poster
27 x 40 officially licensed One Sheet of SCARE PACKAGE. Comes shipped securely packed in a proper poster tube.
Please allow 1 to 3 weeks for orders to ship. While orders typically ship within just a few days of being received, given that we are a production company first and a boutique retail outlet twentieth, so we politely ask that you allow 1-3 weeks for items to ship. Thank your for your patience! Stay Rad!

Minimum Order $10 - Orders are subject to be canceled if under the $10 minimum purchase price. We apologize for any inconvenience.
Art by Marc Schoenbach of Sadist Designs.