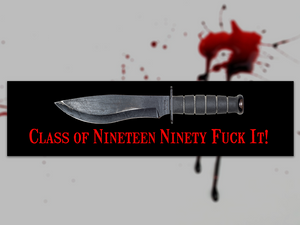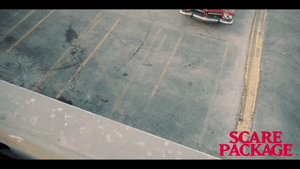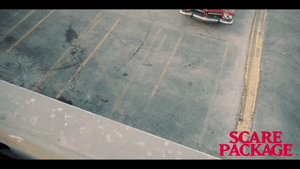 Scare Package - Rad Chad's Bumper Sticker
No one will know what this is at first, but that's what makes you cooler than your friends! Channel your inner Rad Chad with the same exact sticker that adorns the bumper of Chad's super sweet Nightmare on Elm Street inspired roadster. 
7.5" x 1.96" Bumper Sticker.
Please allow 1 to 3 weeks for orders to ship. While orders typically ship within just a few days of being received, given that we are a production company first and a boutique retail outlet twentieth, so we politely ask that you allow 1-3 weeks for items to ship. Thank your for your patience! Stay Rad!
Minimum Order $10 - Orders are subject to be canceled if under the $10 minimum purchase price. We apologize for any inconvenience.